Policy
Growing diversity
At RORZE, we respect the diversity of human resources and strive to create new values by achieving their best potential. We aim to provide fair opportunities for career advancement and build a system that allows employees to draw flexible career paths for the active participation of diverse talent.
In addition, as an initiative to invite children who will lead the next generation of talented engineers, we hold and support competitions with the aim of fostering their background in manufacturing.
Human resources development policy
In order to promote a deeper understanding of diversity, RORZE has provided all employees with fair opportunities for career advancement, and are committed to developing core human resources that utilize individuality by improving individual levels, through training according to career stages. In addition, we will build a system that supports a flexible working regime without being bound by the existing framework, and create a system and work environment where all employees can play an active role without hindering their life events and daily career development.
Quantitative verification
RORZE reviews the recruitment and training of human resources in the long term and effectively recruits human resources.
In particular, because overseas human resources play a major role against the background of the fact that sales/service and production bases are located overseas, the ratio of core human resources in the RORZE Group accounts for 34%, mainly consisting of human resources enrolled in overseas subsidiaries. On the other hand, the ratio of female recruitment is low due to the relatively small number of female engineers, especially in Japan, and the number of female core human resources is only about 3%. In the future, we will work to improve the standards of foreign and female human resource recruitment.
Support for next generation human resources development
In addition to focusing on recruiting and training its own human resources, RORZE provides activity opportunities, and holds and supports competitions that promote interest in manufacturing for children who will lead the next generation. In the future, we will provide our own support as an opportunity to nurture engineers who will be responsible for the development of a sustainable society, support the region, and create human resources able to fly to various parts of the world.
Initiatives for society
Initiatives for the next generation
At RORZE, as an initiative to nurture the next generation, we are making various efforts to increase the number of young people who are interested in manufacturing in the region.
"WAZA-One GP" is an event that aims to bring out the vitality of children through traditional play, and enhance their background in manufacturing technology by adding ingenuity to play and making it more precise. In addition, by supporting elementary school programming competitions and holding junior high school robot classes, we provide opportunities to actually experience manufacturing and become enthusiastic about it.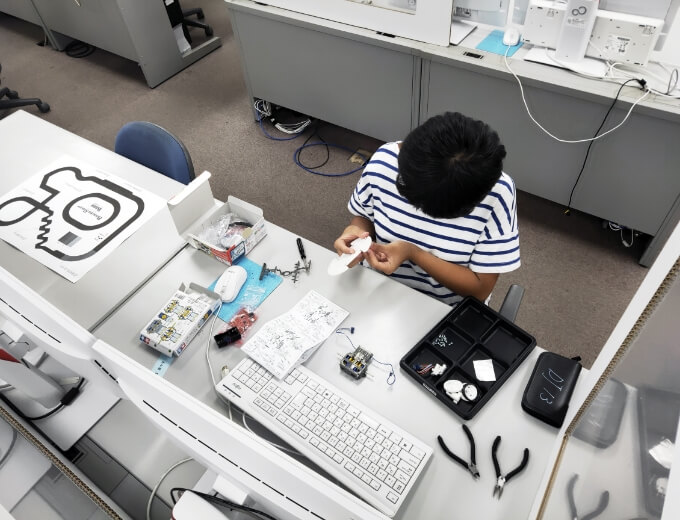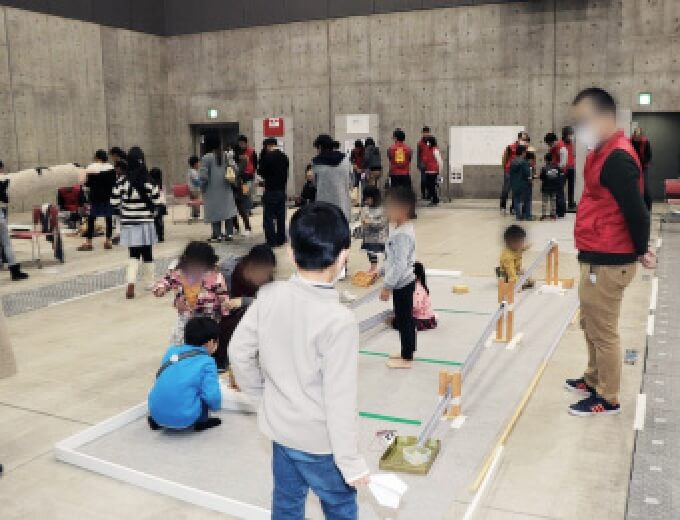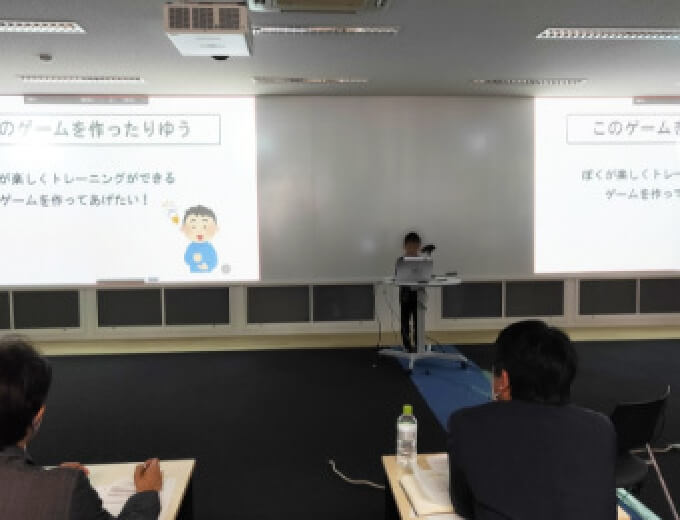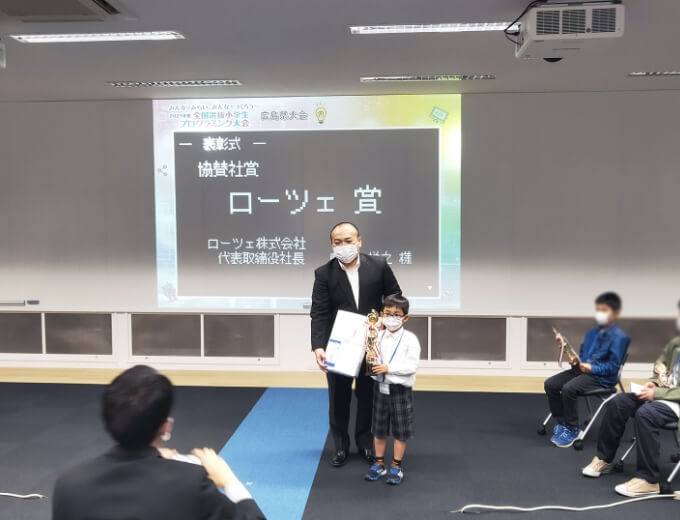 Initiatives for work-life balance support
At RORZE, based on the "Act for Measures to Support the Development of the Next Generation", we will improve the employment environment to help employees balance both work and childcare, so that children who will lead the next generation can be born and raised in good health.
Action plan for work-life balance support April 2020-March 2025
Initiatives for diversity
At RORZE, regardless of age, company history, and professional activity, we are committed to developing a system and creating a corporate culture in which diverse talent can demonstrate its expertise and abilities, by taking advantage of each individuality.
・ Ratio of cumulative mid-career employed: 50.4%
・ Ratio of female and male employed: 2:12
・ Average overtime hours per month: 23.3 hours
Regarding the growth of human resources as the growth of a company, we aim to promote diversity and the creation of innovation so that diverse talent can play an active role by taking advantage of each individuality.
Initiatives for promoting women
At RORZE, we are committed to promoting women recruiting based on the Action Plan for Promoting Women's Participation and Advancement.
Starting with efforts to increase the number of female applicants in new graduates, we are focusing on fostering a corporate culture that increases the number of female managers in career development. In addition, we are committed to creating an environment where women can work comfortably by providing training on harassment to all employees.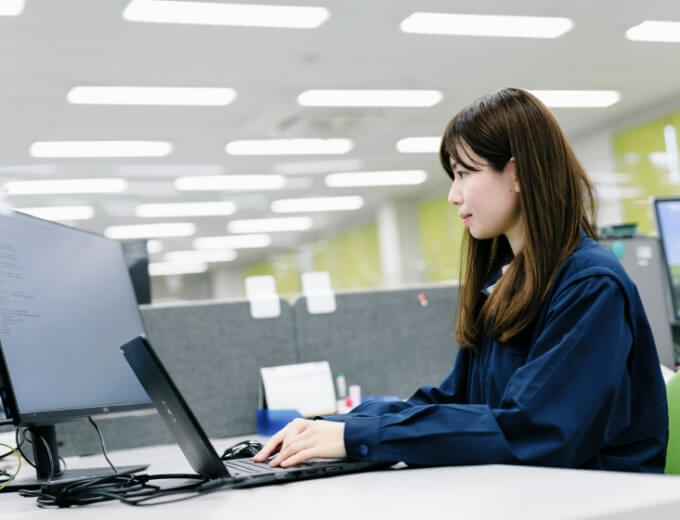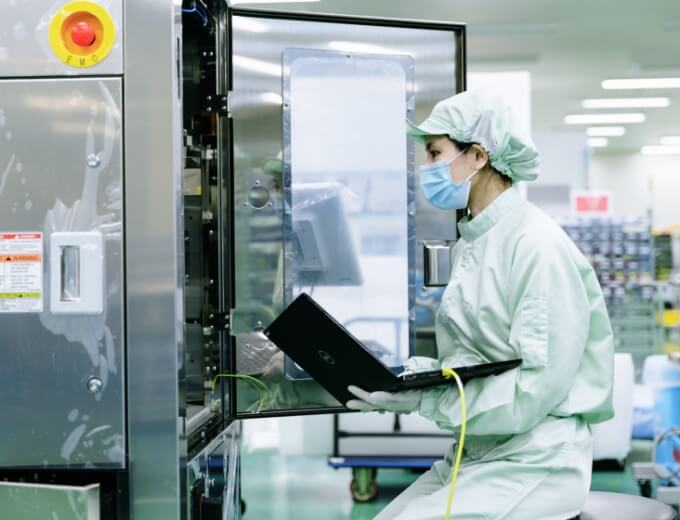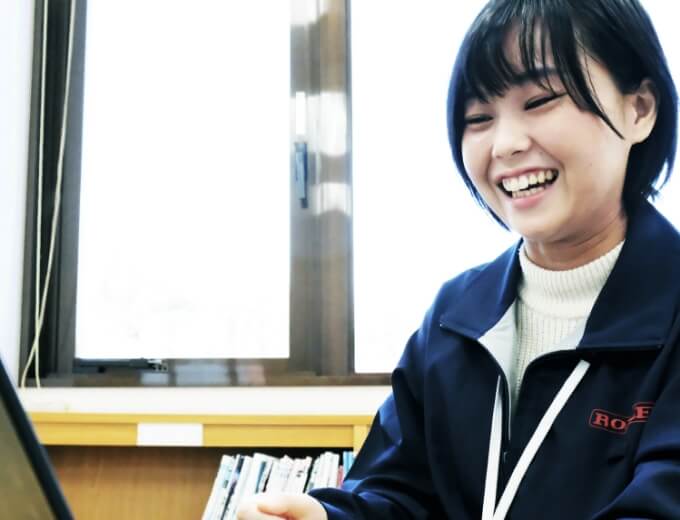 Action Plan for Promoting Women's Participation and Advancement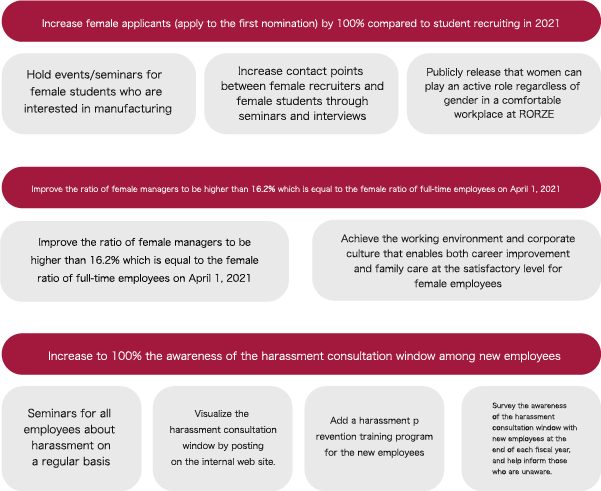 Initiatives for recruiting foreigners
At RORZE, diverse nationalities are working together because we have established a global network of sales and service operations, mainly in Asia but also in the U.S. and Europe, and have a main production facility in Vietnam which focuses on the promotion of locally hired human resources.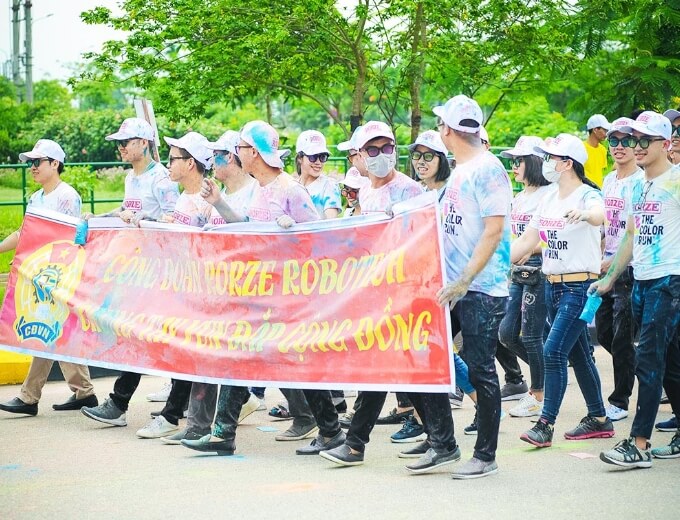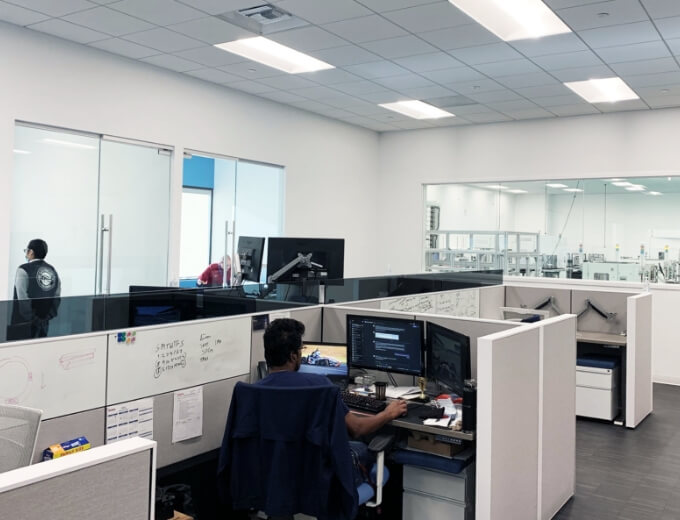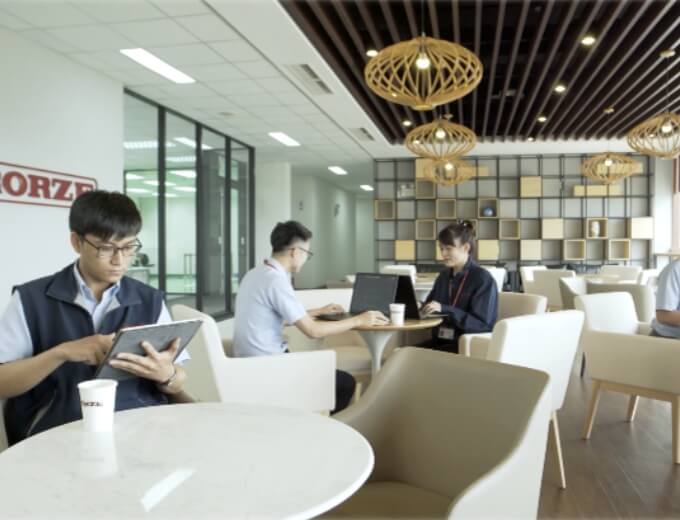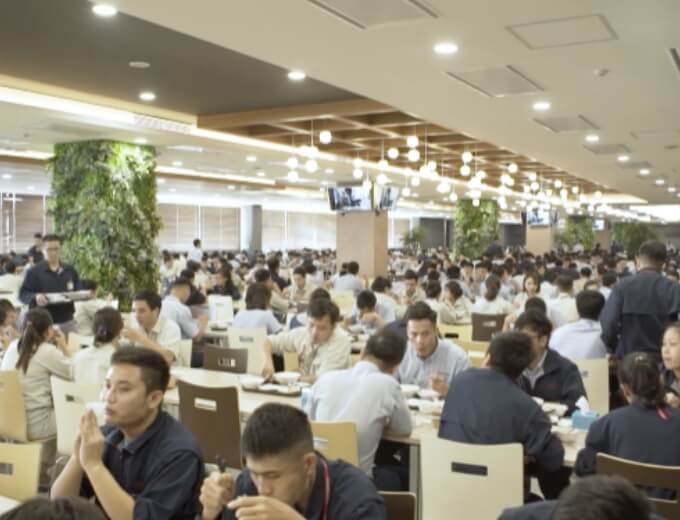 RORZE ROBOTECH CO., LTD., a local subsidiary at Hai Phong City in eastern Vietnam, has been focusing on creating a comfortable working environment for our employees, and training them to improve their technical skills across their operations, for more than 25 years since 1996. The company has been accepted locally as a representative hi tech company, and has received an award from Hai Phong City for its contribution to the economy and society.
https://www.rorzerobotech.com/en/news/got-certificate-of-the-chairman-of-hai-phong-city-peoples-committee/

Initiatives for employees
Aiming for a working environment cycle
RORZE actively supports the improvement of individual professional skills. We believe that by constantly striving to improve and challenging ourselves, we can foster an environment where we can enjoy our work, which in turn will lead to the growth of the company. Supporting individuals actively, we aim to create a virtuous cycle of personal and corporate growth, and an ideal environment where people can enjoy their work while having fun.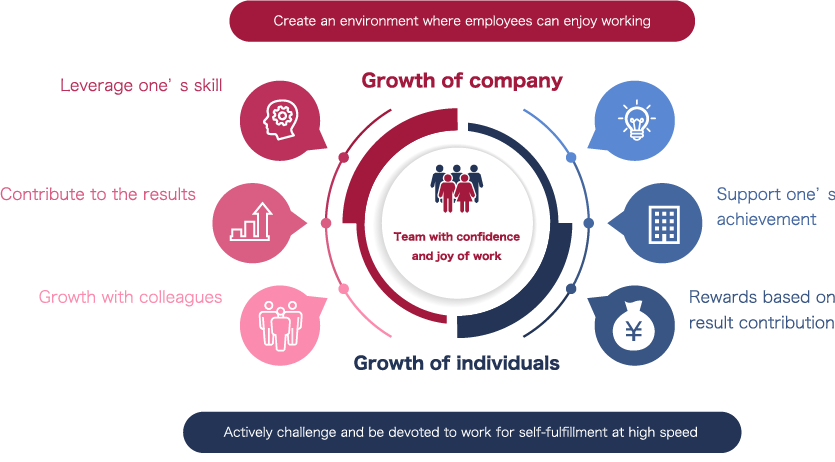 Support system that leads to technology
At RORZE, you will be rewarded for inventing your own technology and applying for a patent. We support employees' efforts to improve their skills by holding technical study sessions for employees to share newly commercialized technologies, encouraging participation in various courses through subsidies for tuition fees, and celebrating their success when acquiring qualifications.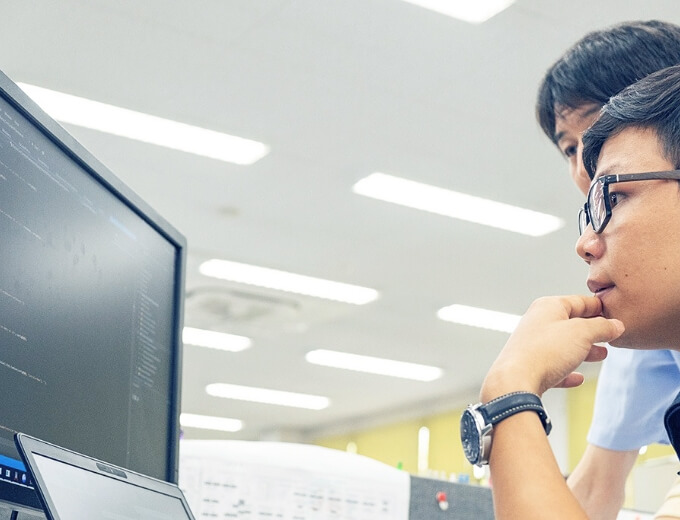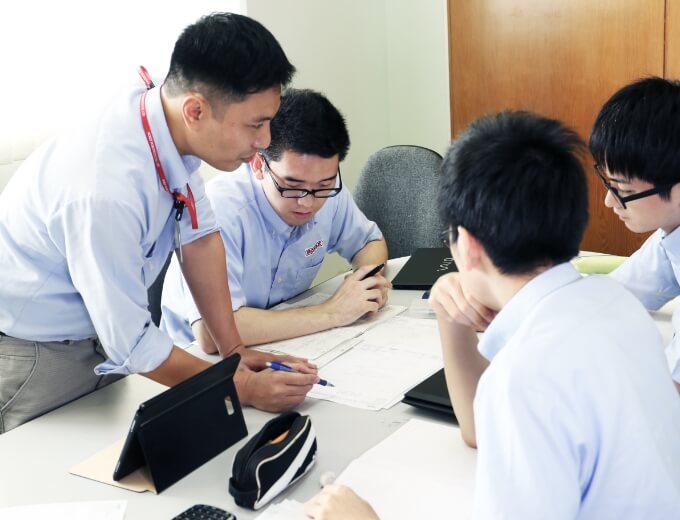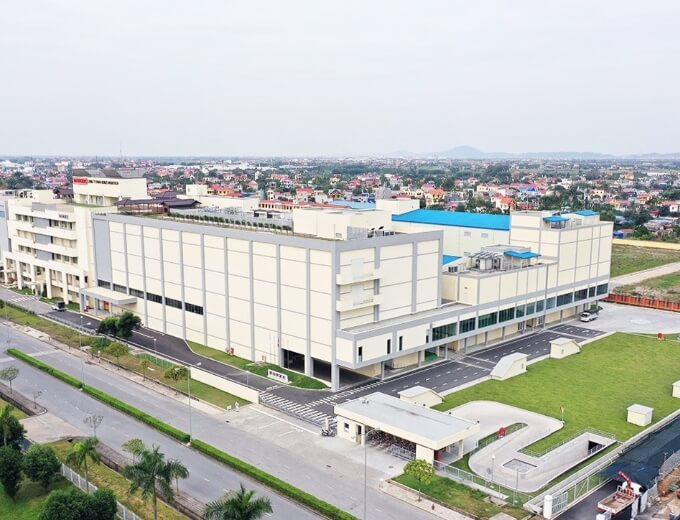 Employees at RORZE